Nan and Gramp's Photo Album
More info, contact Jon. "jon @ planetbanjo.com"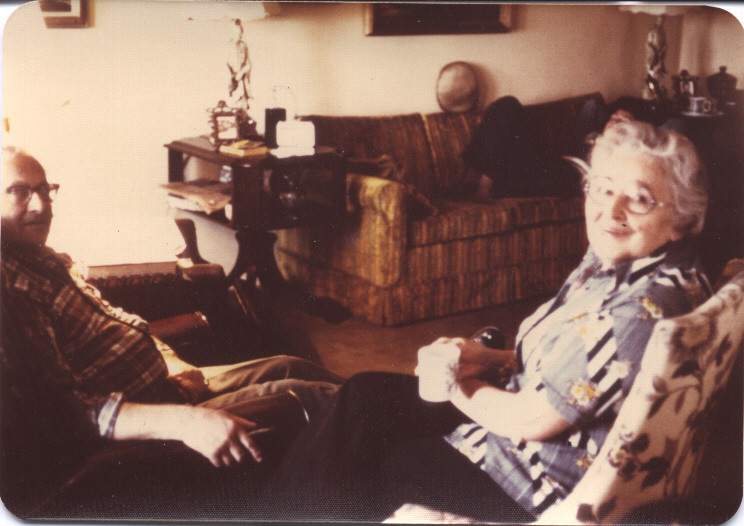 Here's Nan and Gramps as I sure remember them. Boy I miss them. This is their last apartment, at 108-37 71st Avenue, Forest Hills, NY 11375. 781-544-9295 (maybe!). The picture you see the bottom of in the background is now hanging in our living room in Arlington Mass.